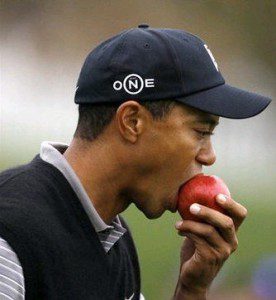 Vi tog i dagarna upp lite om TRP och TRPV som vi kan se är TRPV ganska nära förknippade med calcium men även med annexin II / S100A10, calmodulin och PI3 kinase. Vilket kanske visar lite mer om the stairway to TRPV.
I den submolekylära världen härskar givetvis laddningarna. När det gäller kunskapen om gating och timing i de sensoriska kretsarna (hallå eller) och jonkanalernas värld är föga kännt. Men vi kan nog ändå säga såsom så, att om det inte har en enormt stor betydelse för många mycket centrala skeenden så skulle det vara oerhört förvånande. Det finns en förvånansvärt stor mängd av CO2 receptorer i hjärnan och nervsystemet. Vilket understryker vikten av CO2 för reglerande av kroppsliga funktioner. Av repceptorernas konstruktion och funktion finns det gott om utrymme att anta att flera av dem i sak är protonmätare. Dessa mätare är inte sällan direktkopplade till TRPV. I blodet färdas CO2 inte sällan i form av bikarbonat.
Hursomhelst partialtrycket på CO2 från artärerna (pco2) styr i praktiken stora delar av hjärnans blodflöde. Den som reagerar långsammare på CO2 förändringar i luften får således lite svårare att öka hjärtats förmåga att trycka upp mer CO2 till hjärnan och därmed bli aktivare. För att somna bra måste du få hjärtat att höja trycket på pCO2 och gärna minska ned på O2.
Tänkt nu om du fastnar i ett läge mitt emellan! Låt oss bara fantisera lite att det finns några receptorer som mäter CO2/syrehalten i kroppen på en rad olika sätt (ingen vet exakt hur) en kan sitta i adrenal medulla och mäta just CO2 direkt, vilket får en intressant effekt i CAC-hålsteorin. Då CS2 färdas i hemoglobinet och har visat sig kunna byta plats med CO2 i Aceyl-Coa, effekten kan då bli att i stället för avläsning av CO2 innehållet kommer receptorn att få avläsa sin egen domning, då CS2 är känd för just den effekten på perifera nerver vid exponering från yttre källor. Nu är dock källan inre eller endogen som en del föredrar att säga. Vilket sannolikt kan leda till att i stället för att de perifera nerverna drabbas så drabbas det centrala nervsystemet av exakt samma process.
En av det flertal (antagligen familjer) kemoreceptorterna som läser av gasstatusen i blodet kan nu komma att bli nedsövd medan de andra fungerar, ett ganska udda resultat. Det finns ganska goda skäl att tro att flera receptorer för gaskontroll av blodet är renodlade protonläsare. Vilket styrks av att injektion av minimala mängder syra i några av dessa områden påverkat andningsreflexerna. Tänka sig. Enligt CAC är en av de mest grundläggande kemoreceptorerna ställd på ett avvikande sätt från de andra. Kan det vara Co2 chemoreceptorn i Adrenal Medulla som på grund av sitt läge mellan hjärnan och ryggraden drabbas på ett intressant sätt?
–
Under tiden som klimatmötet pågår och många yttre frågor bl.a. CO2 tas upp av tidningarna tex: Die handelsblatte visar en svensk och snackar om klimatmötet på tyska. Publico skriver för en spansk publik. La Guardia skriver dock om flickor med ADHD, fast på Spanska (typisk va?) Så kan man undra hur många som denna ägnar ett ögonblick av åtanke kring det inre klimatet och sådana betydelselösa skitsaker som att CO2 är vad som får dig att andas och att alla är inte lika bra på att hantera de snabba transienterna av CO2. Då återstår att få ihop detta med Mohammed Ali i Vattenfallet och världens största vetenskapsman, där någonstans ligger nog lösningen, för oss troende. Ateisterna skiter ju som vanligt i det mesta. CO-CO ligger när både daim och japp.
En av mina inbillade låtsaskompisar hade en lång-lång svordomsramsa om fladdermöss: De är blinda de jäklarna och ser inte ett jota. Men för att liksom visa att de ger katten i det ger de sig bara ut på nätterna när det är som mörkast, varför det?

Ärligt talat de kunde inte hittat på ett mer fulländat sätt att göra mig förbannad med att uppvisa sin blindhet när den syndes som minst. Gentiken för ett rackarspel med evolutionen.
Samtidigt på andra platser på samma planet: Dör människor som letat efter sina hjärtevänner hela sina liv utan att finna dem. Det dör utan att vi någonsin kommer att få veta deras namn. Några kanske skjuts ihjäl fastän det redan signalerats fred sedan några timmar, men vid fronten visste de inget om de för många kommunikationer var brutna. Det är livet – Du dör. En av människans äldsta kulturtraditioner och vi håller väl på traditionerna va?
Tydrys, Läs även andra bloggares åsikter om Calmodulin, Co2, koldioxid,